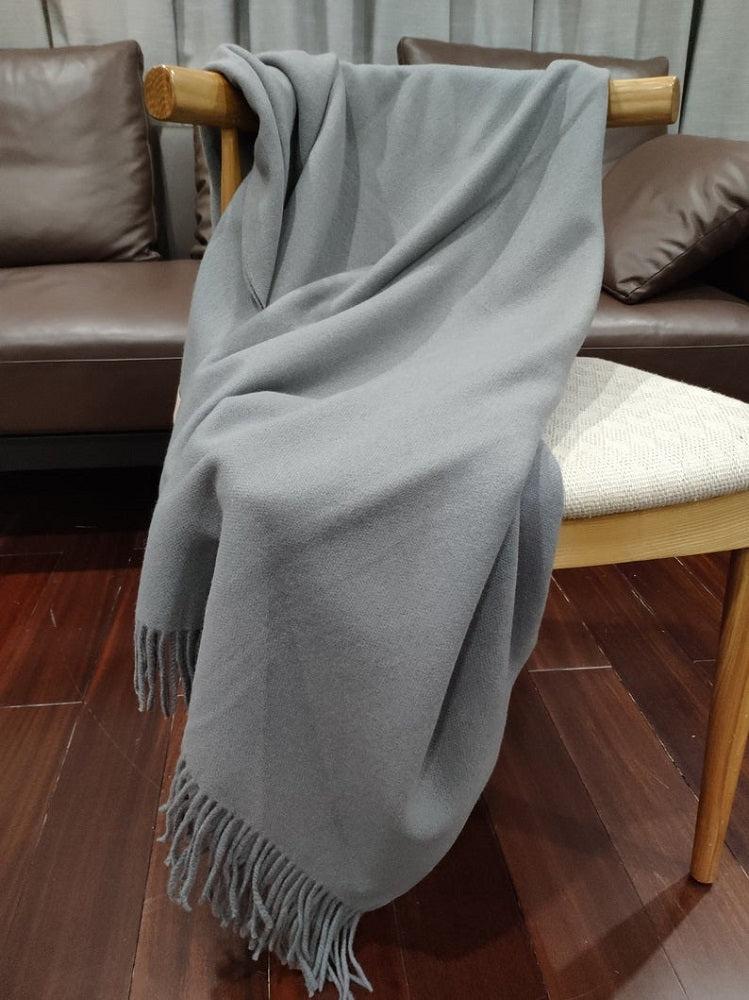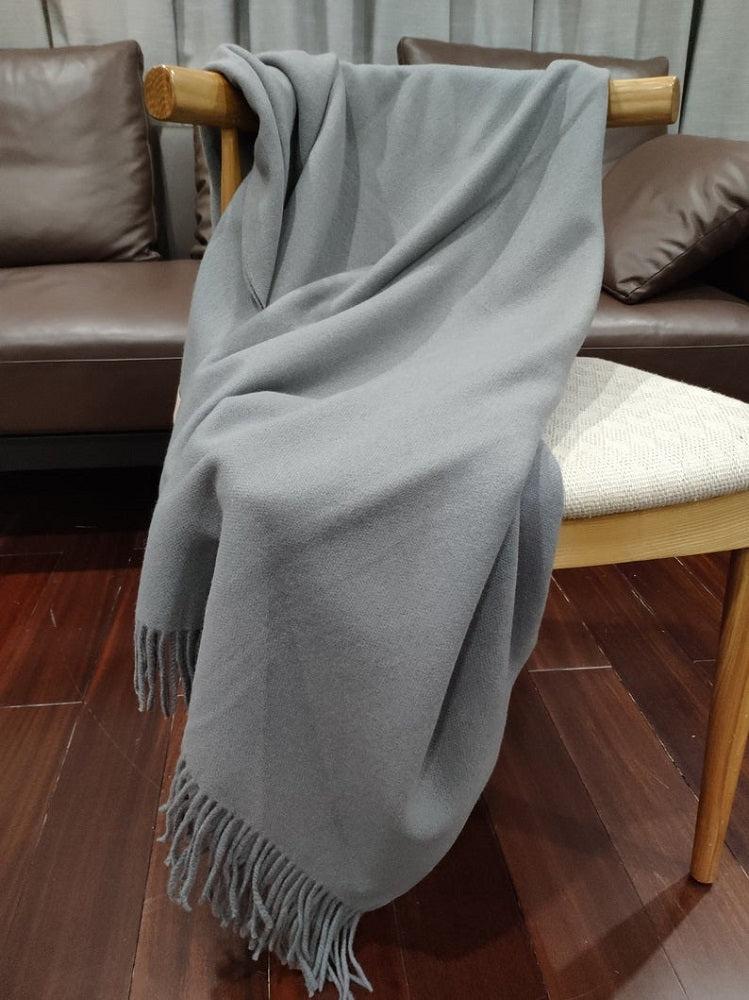 WHOLINENS Throw Blanket Reversible, 100 Percent Australian Merino Wool
Translation missing: en.products.product.price.regular_price
$127.00
Translation missing: en.products.product.price.sale_price
$127.00
Translation missing: en.products.product.price.regular_price
$150.00
Translation missing: en.products.product.price.unit_price
Tax included.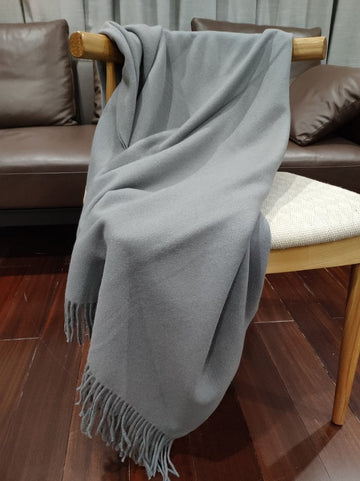 WHOLINENS Throw Blanket Reversible, 100 Percent Australian Merino Wool
Product description
Shipping & Return
100% Genuine Australian Merino wool.

Size 55"x72"+3" fringe

50g/m2

Weight 690g/pc.

Dry clean only.

Gift packaging available.

Imported material from Austrlia.

This 100% Australian wool throw blanket offers incredible warmth and softness to you for all season! With 250g/m2 durable and lofty fabric, plus elegant fringe on two sides, this throw blanket will stand the test of time while offering unparalleled comfort. This is also a great gift for your parents, lovers and friends.
Imported.
We offer fast & free shipping for all
orders within USA, no minimum spending. Orders will be handled within 48 hours
after placed. Typically, you will receive your beautiful products within 5 days
(usually 2 – 3 days or even quicker).
We want you to be 100% satisfied with your purchase. If unsatisfied with
your purchase, please return items at their ORIGINAL CONDITION to 53
Edenbrook, Irvine, CA 92620 and we will issue full refund upon recipient
and inspection